About Us (About Our Specialty Coffee Blog)
We are a specialized coffee blog, a blog concerned of topics related to coffee and specialty coffee. We are interested in spreading the culture of specialized coffee and the newst methods of preparing coffee from roasting it to the best and latest ways of preparing it.  We are also interested in acknowledging  and teaching baristas or beginner coffee makers in their way of preparing coffee into professionalism.
Our aims:
Our main aim is to be a digital reference in the field of coffee in general and specialty coffee.
We seek to develop the best solutions for the processing, roasting and preparation of coffee beans.

Create job opportunities for novice baristas in cafés by acknowledging and educating them in coffee.
About the site
Lately, coffee has become one of the most popular and complex drinks in the world and may be your day won't be that perfect without a cup of coffee. In this blog we offer you detailed articles about coffee and its special utensils.

The newest articles are found in the subsections: to make Coffee , types of Coffee,Coffee Roasting and Coffee Culture periodically.
To make Coffee Section: Various articles on methods of preparing coffee with espresso machines and filtration tools, and methods of preparing coffee drinks with milk.
Types of coffee section: Coffee types such as (Arbeka, Rhabbosta, and other kinds of them), the advantage of each kind and the places of growing are reviewed.
Coffee Roasting section: There are many ways to roast coffee in the world and roasting is considered an art of modern industry. Articles about roasting methods are written and posted here.
Coffee Culture section: As a world drink, the culture of coffee is endless, and in order to rise in the world of coffee, the culture of coffee must be spread among us as know much information about the cultivation of coffee and the ways of harvesting and processing it.
Contact Us
We welcome your questions related to coffee and glad to respond to any inquiry in that field.

For inquiries, you can contact us through social media platforms at the bottom of the site, through the contact form on the Contact Us page or by e-mail info@cofebooks.com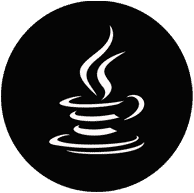 The specialty coffee blog