The eyes of coffee lovers turn to the well-known international brands when purchasing various coffee tools and machines. Breville is one of the most important of the well-known brands I have heard of and always thought about buying one of its distinctive products, especially coffee grinders, brewing machines and various equipment.
As some may ask; what is Breville and what products does it offer? Some may think that Breville is only concerned with the manufacture of coffee machines and grinders which is not true!
In the following lines, we can learn more about Breville, one of the most famous world brands in the field of manufacturing various household machinery and what does this company offer in the field of coffee industry, our favorite drink, especially coffee machines and grinders.
What is Breville Company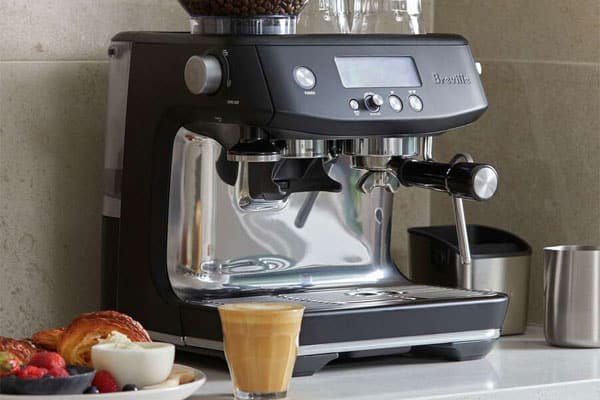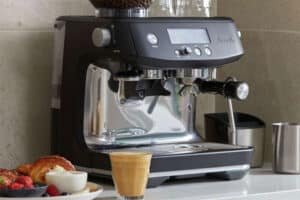 It is one of the most famous international brands registered in Australia, which is interested in manufacturing various small household appliances. Established in 1932 in Sydney. Breville's products are known for their high quality and distinctive designs, and they are one of the most user-friendly products in the world compared to their counterparts.
From radios to coffee machines
At the beginning of Breville's inception, it was interested in the production of radios and sensitive electronic devices. It has contributed to many achievements in this field. Then it moved to the manufacture of televisions and became famous in Australia. The name Breville has also become very familiar since the mid-fifties.
Then the Breville development team continued to develop its products in various household electrical machines. The company excelled in manufacturing various machines used in the kitchen and got a lot of patents that have changed a lot of our way of life. It was one of the first companies to produce sandwich makers, to progress later in the field of manufacturing various types of coffee machines, particularly roasting and preparation tools and coffee grinders..
Breville coffee machines. Not the end of story
Although Breville has gained fame in various countries of the world by manufacturing various forms of coffee machines for the preparation of espresso in addition to many similar supplies such as roasting ovens and coffee grinders. However, the company still offers a plenty of products related to cooking and kitchen, such as household ovens, microwave ovens, electric mixers and many others. It also features grills, sandwich heaters, kettles and lots of distinctive household items.
Breville is interested in manufacturing small household machines dedicated to the kitchen, aimed at enhancing the user's possibilities to accomplish their tasks in the kitchen in an easy way, away from complexity. One of the most prominent offers by this company in the field of coffee machines is Creatista machines for Nespresso, which was launched in 2016. Nespresso products spread in many countries, most notably Australia, New Zealand and the United States of America.
Features of Breville products
The various products of Breville have many features that have added high value to whatever you buy from this company. It has been able to build its brand in a strong and distinctive way through what it has provided over the decades. Today Breville is also one of the most growing global companies due to the features of its products which have contributed to building its well-known brand. These include:
1- Quality of manufacturing
Breville's products are of high quality, from the materials used to the smallest details at various stages of manufacturing and production. You find coffee mills from Breville one of the best types of grinders and the most durable. All other products are also fully conforming to the various manufacturing quality standards of household machinery.
2- Coffee machines and grinders with distinctive designs
In fact, not only coffee machines and grinders are products that have a unique design, but also all its products are characterized by their wonderful and thoughtful designs. That is, designs are not only for the purpose of aesthetics, but their designs provide ease of use and operation for various products.
3- Her ideas are innovative
For decades, Breville has been able to obtain more than 100 patents in the field of household items. It has provided a lot of innovations in this field, the thing that raised the value of its various products as these products offer many facilities in the preparation of various kinds of food. Even coffee machines have great capabilities that make it easier for you to get your favorite drink within a few minutes. All users of Breville coffee machines and grinders notice this, and they can describe to you the pleasure of using various products. All these features and many more, have served as a main supporter to build the Breville's brand and its decades-long tenure as one of the most prominent brands in its field. Until this day, the company continues to grow through its quality and distinctive ideas, and works to deliver its products in more than 70 countries around the world including Brazil, China, the United States of America and Canada. It is worth mentioning that it offers its products in many countries of the Arab world, including Saudi Arabia. It also launched a special website for the company's branch in the Kingdom.